Summer Camps from Christian Baptist Church in Piatra Neamt
Type:

Projetos missionários e sociais

Cidade:

Piatra Neamt

Ministry Type:

Children and Youth
Can you get involved in our Children's Camps?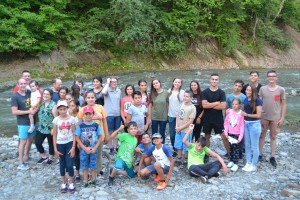 For the last 4 years with your generous support we have managed to run activities and a camp each summer for children and teens. This summer we want to run TWO CAMPS !!!
Both camps will be for 4 days (3 nights) at Rotbav in the county Brasov.
The first is for children (aged 7-11) and will take place between 18th and 21st July
The second is for teens (aged 12-15) and will take place between 1st and 4th August


Why are we running two camps this year?
The simple answer is that there are more children! The work has grown over 5 years! In years gone by we raised money to take children and teens from Bodesti away each summer. While this was great for them, there were children in other places where we work that were not able to go on a camp.
The vision this year is to have two age-related camps that each accommodate up to 34 children from Bodesti, Bargauani and Piatra Neamt. This way, all children who come regularly to our weekly programs will have an opportunity to go on a camp.


Why do we do camps?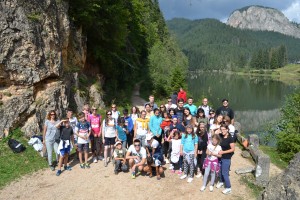 It would be far easier to sit at home this summer and relax! Running a camp is really hard work. But we do it...
To give poor children a chance to have a holiday (many children in the villages never go away on family holidays)
Because the Bible tells us to scatter abroad our gifts to the poor (Psalm 112 v 9), that faith should be accompanied by action especially towards the poor (James 2 v 17), and that Jesus loves children! (Luke 18 v 19)
To build relationships between children, between leaders, and between children and leaders
To have a unique time in which the Bible message can be shared with young lives
To strengthen the ongoing work with children and their families in the places we work
To work together (both here in Romania and also with churches and supporters across the globe)
How can you get involved?
It is wonderful that we can achieve such projects together! Sharing the load makes it easier for the individual to contribute and make a difference! You can share in this project together by helping us with the following:
Praying for these two camps, for preparation, leaders, participants, accommodation, travel, activities, finance, welfare etc
Giving financially (see below)
Inspiring us with ideas of how we can fundraise here as a church on the ground in Romania
Sharing this email with somebody else
How much do we need to raise and how are we going to do it?
Each camp will cost about 2,500 Euros. That includes transport, accommodation, food, activities and all the necessary materials. In total, we need to raise 5,000 Euros. How do we plan to do this? There are 4 ways:
The money the Church has already received
Admission fees. We are going to ask children who can, to contribute something towards their own cost
Local fundraising
Support from overseas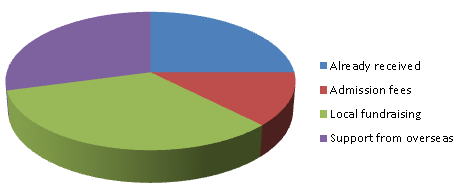 If you would like help a child go on a summer camp by making a financial donation, please contact us by replying to this email and your help will be greatly appreciated! We cannot do this without your help.