Patchwork Centre Church Planting
Type:

Plantação de igrejas

Cidade:

Schwerin

Ministry Type:

Avanços e evangelismo

Children and Youth

Mercy Ministries
The 'Dreesch' is a typical GDR-housing estate in the southern part of Schwerin with about 24,000 inhabitants. Decades of unemployment and poverty have created many social problems and left people without hope. It is also a very atheistic part of Germany. In cooperation with the FEG Church (Freie evangelische Gemeinde), a team of missionaries has started a missional community in this neighbourhood.
Activities in the district
What is most important is the daily life in the neighbourhood – as neighbours. Together with friends and neighbours, the team organises open air events, celebrations, children programms, etc. The focus is on all the people in this neighbourhood, especially the poor. The emphasis is on 'together': not for the people, but with them, sharing tasks, responsibilities and leadership.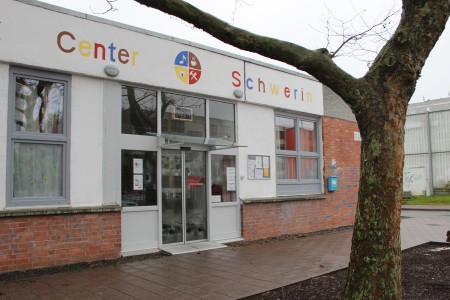 The Patchwork Centre
In 2016, the team started renovating a disused post office building, along with local residents and friends. The renovation work was completed in spring 2018: the 'Patchwork Centre' opened its doors. The building is used as a community centre, with a wide range of activities and purposes. This includes a café, workshop space, music and function rooms as well as a second hand shop. Everything is managed together with the local people.
The purpose of the Patchwork Centre is to offer a place where everyone is welcome, where anyone can participate in a practical way and where everyone can encounter Jesus at their own pace, in short: fellowship, work and discipleship. Fellowship offers an alternative to social isolation and conflicts, work to unemployement and resignation, and discipleship to atheism and materialism. Within this dynamic, almost the daily life of the Patchwork Centre, the new church emerges.
Whilst the Patchwork Centre is now up and running, the team is still looking for:
People who want to pray for this project and the local district
Churches where ECM could promote to this project
People who want to support the work financially, through one-off or regular giving (click on 'Donate to this Project')
Interested? Email: christiaan.kooiman@ecmi.org or leitung@patchworkcenter.de
We hope you will become part of this great project, bringing light into a very atheistic part of the world!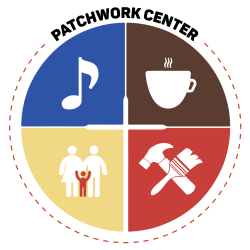 Boutique, our second hand store

Building together

Children's programme, always active

Community and Fellowship

Food delivery in Covid times

Kepler Open Ai, our Street Festival

Kepler Open Air, with a bonfire and live music

Open Music Ministry, everyone is welcome to sing along.

Our café

Our logo

Our textile workshop

Our wood workshop.

The entrance before the renovation

The entrance today